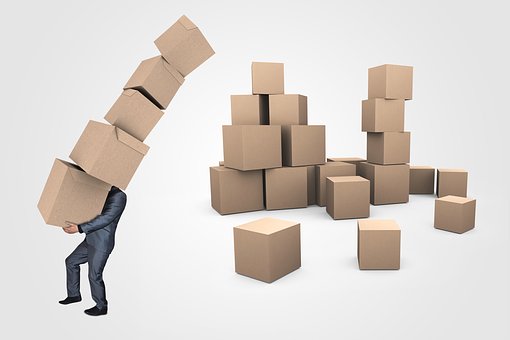 Our webmaster (that's me) just moved and it is always so baffling how stressful moving is. I've decided that you absolutely need to know this: Have a list!
Creating a numbered list of everything you are moving assures that you do not forget to take anything, and it's a terrific way to plan what things goes together instead of just dumping several things as you can into one box.  This can also make unpacking less complicated. You can easily check the items that you wanted to pack off your list to find out if they came.
Number or label your boxes to make sure you know what's what when it's time to throw open the boxes. If you're moving in stages, like when you have to take temporary residence and place some items in storage…  you might also want to put unique or numbered labels on the boxes. This may seem extremely time consuming, but packing correctly will be worth every effort once you're in your new home.
I moved two weeks ago and used a company called Girls on the Move. They're a majority female moving company and they even have a checklist you can request! If they're packing for you, you don't need a list. Just get out of the way and let them do it. 
From moving big furniture pieces to wrapping delicate items, the trained professionals at Girls On The Move handle everything with care and safety.  Moving is one of the most vulnerable moments in a person's life, and therefore you need to be able trust the people you hire for packing and moving your stuff.  Most of the movers and packers handle materials roughly and haphazardly. But Girls On The Move provide an extra soft and feminine touch to handle your belongings with respect and safety.
Have you moved recently? What tips do you have?